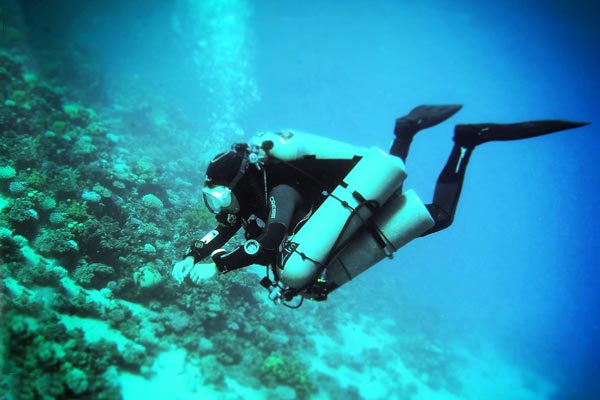 Nitrox Advanced EANx Diver.
This course is the first step to technical diving. Gives the ability to a diver, to use one nitrox gas 22-40% O2 for the bottom and one 22-100% O2, for decompression.
Theory, practice and 4 dives takes about 5 days. Equipment and theory CD, wall certificate and plastic card certificate are included.
At the end of the course, diver is certified to use a bottom gas, nitrox up to 40% and a decompression gas nitrox up to 100%. Maximum depth 39m, decompression up to 15 minutes and maximum O2 partial pressure 1.5 bars.
Requirements:
- Certified as AOWD and EANx DIVER.
- Logged 30 dives.
- 15 years old ( parent approval ).
- 18 years old.
Possible following schools:
- Technical Diver
- Normoxic Trimix / Normoxic Trimix Diver
- C.C.R Diver