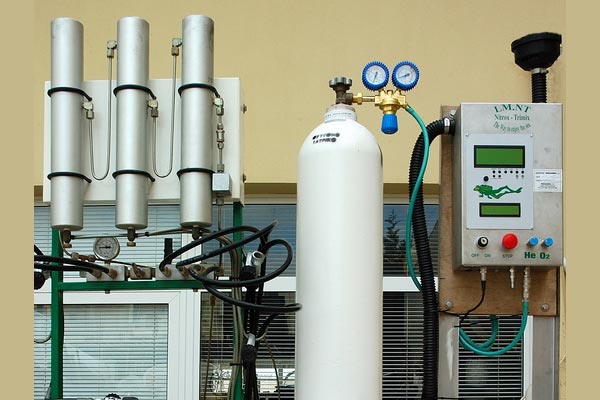 EANx Gas Blender.
The program provides training in the safe handling of oxygen based systems and the preparation of respirable EANx and Trimix mixtures.
The training lasts 1-2 days or more if necessary and include theoretical instruction and practice in the preparation and analysis of mixtures.

The price of the course includes theory cd, wall and card certificates.

Finishing the course you will be able to produce mixtures and EANx Trimix 22% - 100% with the use of a continuous flow of simple transfusion bottle of oxygen or oxygen pump (booster).