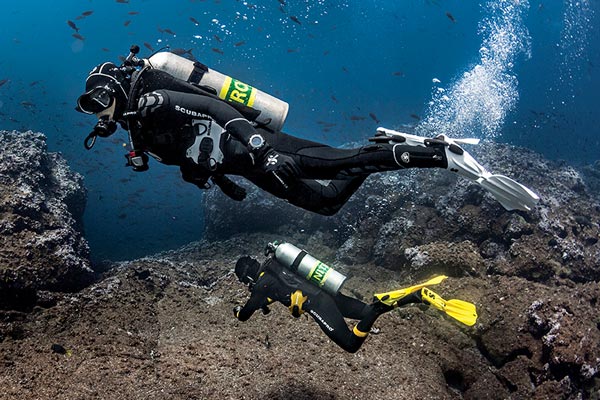 Nitrox EANx Diver.

For certified divers this course teaches how to use air with higher oxygen percentage. Nitrox makes diving safer than air and extends your no decompression limits.
The theory, practice out of the water (analyze a gas) and diving with nitrox in the sea takes 2 days.
Equipment and theory CD, wall certificate and plastic card certificate are included.
At the end of the course, EANx diver is certified to use a Nitrox gas from 22 until 40 percent of oxygen.
Requirements:
- Certified as OW Diver.
- 12 years old (under parent's supervision).
- 15 years old ( parent approval ).
- 18 years old.
Possible following schools:
- Advanced EANx Diver