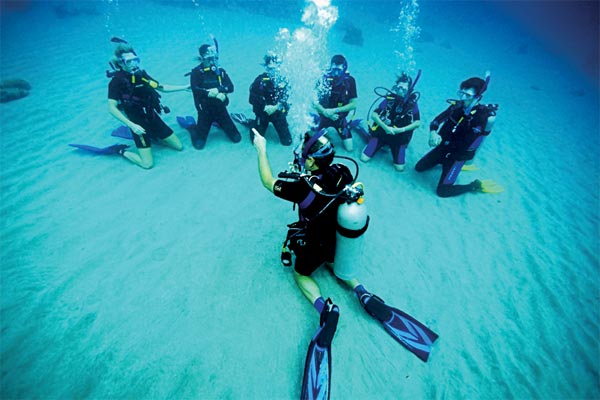 Open Water Instructor. 

The course gives the opportunity to Divemasters to become an IANTD instructor.
Training includes, how to teach IANTD courses, in theoritical level, confined water skills, search and rescue, first aid plus O2 administration and takes about 15 days.

At the end of the course the instructor will be able to teach Snorkel Skin Diver, Open Water Free Diver, Open Water Diver, Advanced Open Water, First Aid, O2 Provider (after the instructor gains some experience then he/she can teach the courses of Rescue Diver and Divemaster).

Requirements:
- Πιστοποίηση IANTD Divemaster ή αντίστοιχο.
- Certified as Divemaster, First Aid ,O2 Administrator.
- Logged 100 dives, 15 from 27m-39m
- Participation in an OWD and an AOWD as divemaster.
- 18 years old.

Possible following schools:
- EANx Trainer.