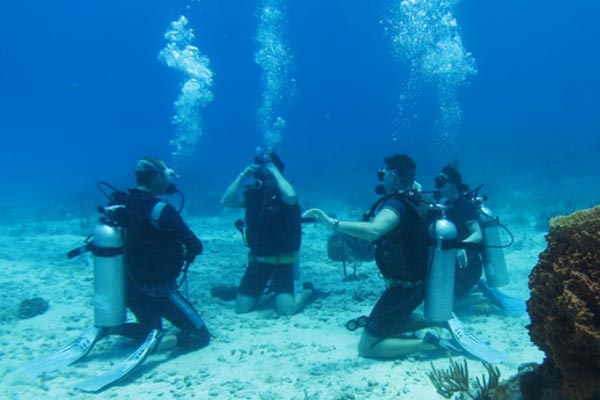 Diving trainer 1st level / transfer from another organization
Open Water Instructor crossover. 

This program is designed to transfer certified trainers from another organization to the IANTD organization.
The training includes theoretical teaching on teaching methods and techniques in IANTD programs, limited water exercises, search and rescue procedures, also certification to A, oxygen supply and lasts 4-6 days.

The school's price includes education, cd theory, wall diploma and card.

Upon completing the school, the trainee is able to teach Snorkel Skin Diver, Open Water Diver, Open Water Diver, Advanced Open Water, First Aid, O2 Provider, Rescue Diver (after some Divemaster programs). 

Conditions for participation: 
- Certification as an instructor from another organization.
- At least 110 recorded dives.
- Have attended as an assistant at least one OWD school and one AOWD.
- Minimum age 18 years
- Certified A Assistants, O2 Provided, or certified until the end of the program.
Possible following schools:
- EANx Trainer